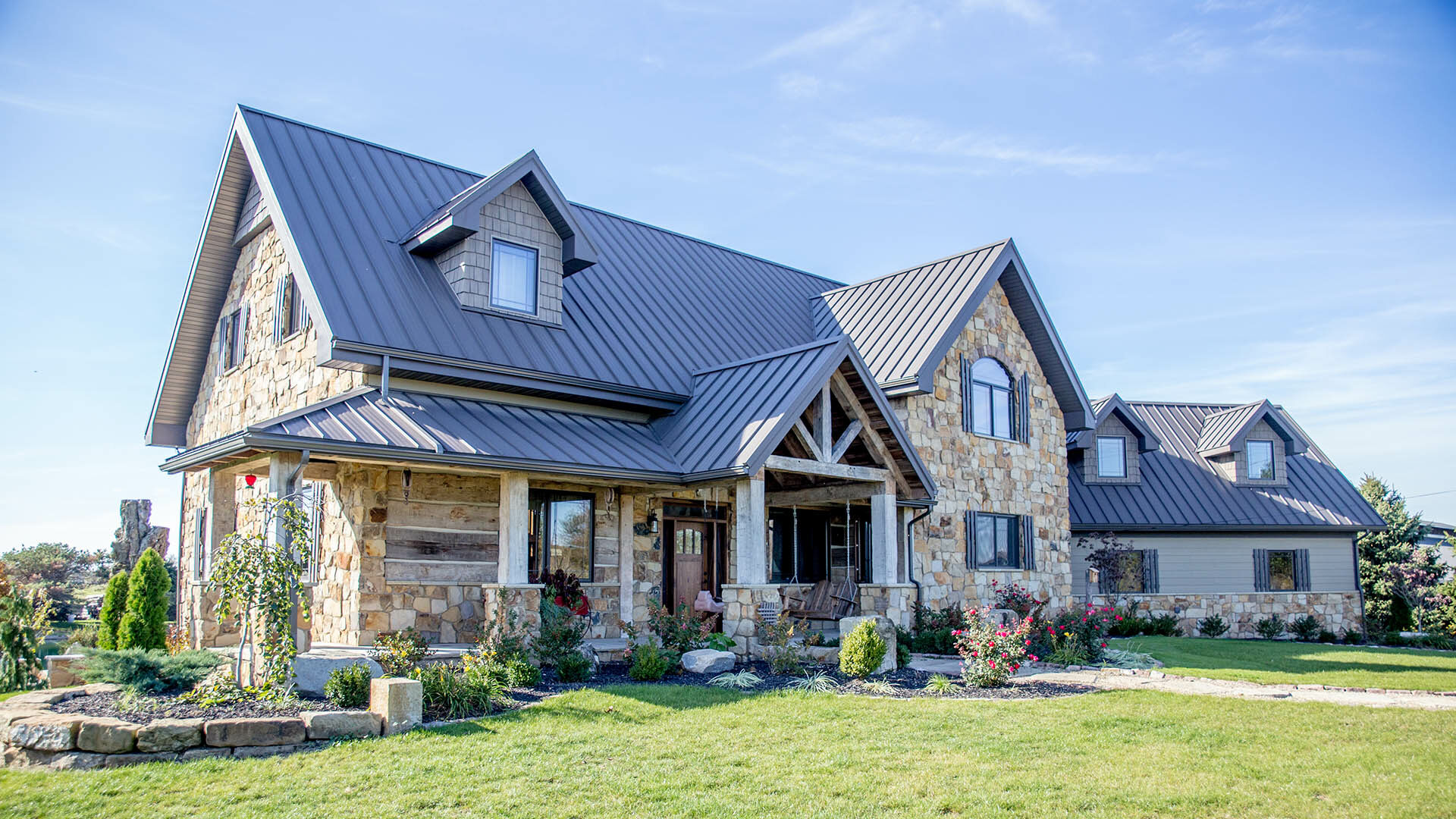 Standing Seam Metal Panel
THE BEST IN CLASS OF METAL ROOFING
Our Metal-Loc 1.5 is the ultimate choice for a beautiful, long-lasting standing seam roof. These stylish and durable panels are perfect for residential, agricultural, and commercial roofing. The 1 1/2″ seams provide added distinction as well as protection against the fiercest of storms. And this system will perform with energy efficiency noted by United States Department of Energy. Our Metal-Loc 1.5 features a Snap Lock design with a hidden clip fastener system, which means no screws or punctures are visible and aren't exposed to elements. Metal Loc 1.5 delivers you distinctive aesthetics and seamless protection from the elements, delivering you peace of mind and a longer-lasting roof that maximizes your investment for decades to come.
Available in 26 and 24 Gauge steel

Hidden fasteners

40-year paint warranty

Rib Height: 1 ½"

16" Panel Coverage

Jobsite runoff protects from shipping damage

Available in 17 smooth colors and 15 Textured colors

Sherwin-Williams Paint System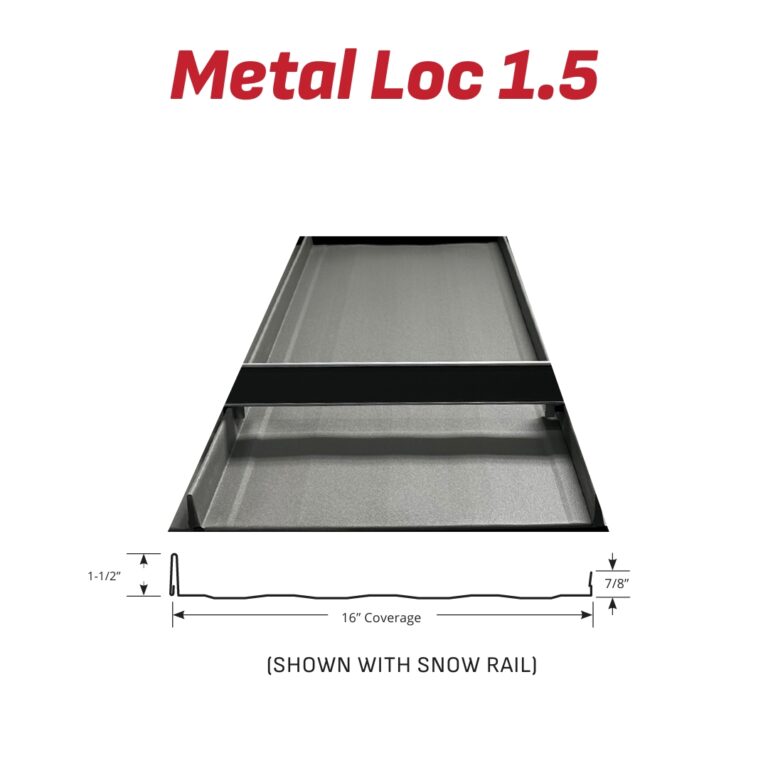 Looking for Pricing? Start Here.
Like every home, every roof is unique. We will make sure you have exactly what you need to understand your what your project will entail.
Standing Seam Trim Profiles
Standing Seam Metal Photo Gallery