Welcome! We're glad you're here.
Metal Exterior's focus and purpose is serving and growing together with a special group of people that includes our customers, contractors, vendors, team members and our families. Our approach is designed to yield uncommon results: uncommonly good products, uncommonly strong relationships, and uncommonly good results. This page explains why we are intentionally different and is an open invitation for you to join us.

Take a look around. And at any time, please ask us. We're happy to talk about our work and explore possibilities.
We prioritize personal growth, helping our team members push the boundaries of their knowledge and celebrating their successes to foster a sense of accomplishment.
We prioritize commitment, fostering dedication and going the extra mile to ensure success for both our team and customers.

We are humbly confident, staying open to change and avoiding arrogance, while setting bold goals and seeking affirmation in a job well done.
We are like family, with approachable leadership and a focus on investing in team-building activities and accelerated growth.
We prioritize doing the right thing, letting faith guide us and prioritizing trust, support, and understanding in our team and customer interactions.

Metal Exteriors is a faith-based company with strong ties to the Mennonite and Amish communities of Richland County. Our commitment to personal growth means investing in the whole individual and fostering relationships built on high levels of trust.
Our primary work is the value add of steel. We take multi-ton flat sheet coils and roll them into panels that will outlast people's mortgages in most cases. We like to make it look and feel simple, and you will learn the ethic, skills and process on a process control and relationship levels to achieve it.
And we love rewarding hard work. We offer above-average promotion rates, competitive compensation packages, and a workplace culture based on five core values: confident-humility, commitment, family, personal growth, and doing the right thing.
If you're looking for a fulfilling career in Richland County, join us at Metal Exteriors.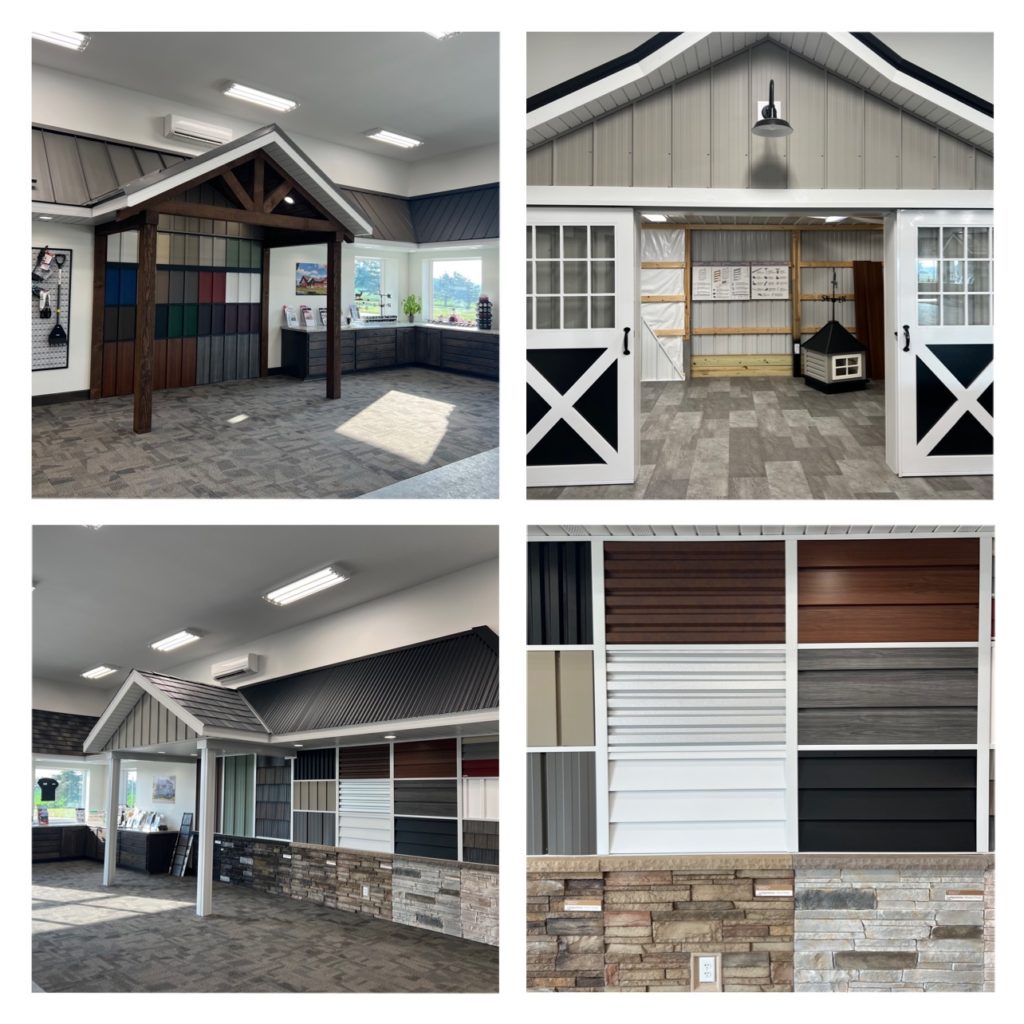 Our organization is a unique blend of old school and new school. Here's what you should know.
We promote frequently and hold each other to high standards. We take hiring as a two-sided commitment in this competitive industry. Our experienced team will help you learn and grow as an individual, while our profit sharing bonuses and internal hiring and promotion are designed to help meet your career goals. We deal with conflict in a compassionate, restorative manner, valuing our people and what we've built.
Work hard. Leave it here.
We value work-life balance and prioritize being active and present in our homes. Our facility has a 7a-4p work schedule. Our duty as parents, community and church members is sacred. We make arrangements to fulfill our responsibilities in all phases of life. We believe our families are a key to our success, and we want you to be a present part of their lives.
At our company, faith is openly discussed and embraced. Our roots in the Plain Community run deep. Living up to our values and performing at a high level is not always easy, and we turn to God for guidance for things we can't immediately understand or solve. Faith is woven throughout our organization, as it is important to many of our customers, team members, and larger community.
Don't see a fit now but love what you've read?
We want to hear from you.
Wonderful! We want to hear from you. 
We're in an aggressive growth phase. We don't intend for these job postings to be our last job postings. Below is a button and we'd love to hear how you think you could add to the team. We appreciate networking with like-minding people who share our values and can make a strong pitch.